How can a city unlock the potential of its migrants, boosting their economic participation as employees and entrepreneurs? A city's migrants can increase the size and quality of the labour force, become business leaders and enhance its spending power. As in any area, however, the right policy needs to be in place to activate this potential. Helsinki is an exemplar in this regard, and from 26-27 September EUROCITIES ran a study visit in the framework of the CITIES GROW project giving Nicosia a chance to visit the Finnish capital and pick up some top tips.
The two cities identified which practices would be most suited to a Nicosian context, and together drafted an action plan for kickstarting implementation. Nicosia wanted to establish their first strategy for the activation of immigrant entrepreneurs. That meant both understanding the needs, and how best to get the relevant information, like the legal framework or eligibility criteria, to immigrants looking to get into business.
Before success comes ambition, so Helsinki's first step was including the integration of migrants into the labour market in the 2017-2021 city strategy. Now, a dedicated skills centre fast-tracks migrants into the labour market, combining training for skills they lack with official recognition of those they possess. International House makes a wide range of migrant services available at a single service point, also working with employers enthusiastic to capitalise on fresh migrant talent. Helsinki also make sure to provide multilingual online information (Infopankki), and work to help parents from immigrant families to join the labour force (Kyky project).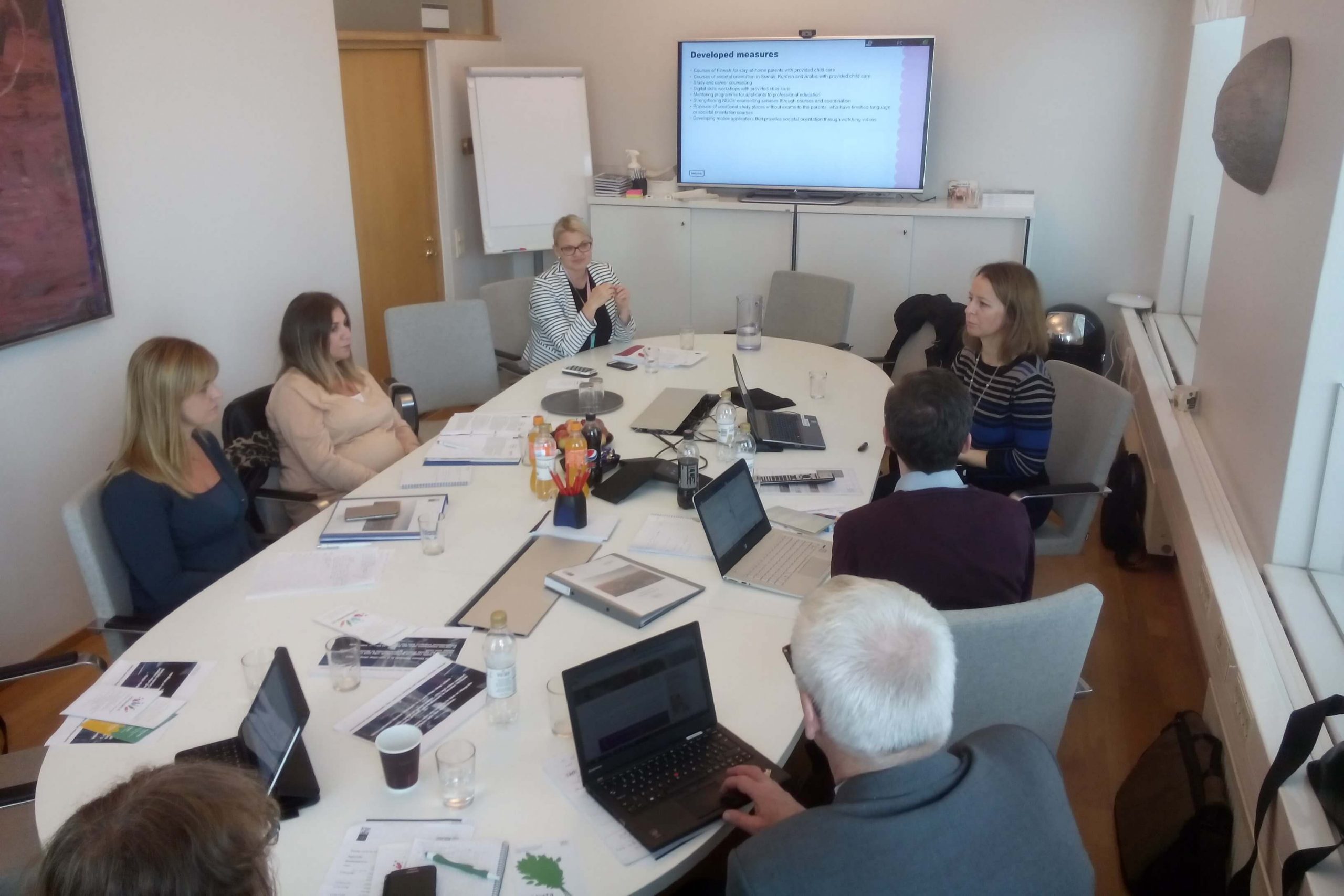 Nicosia are interested in involving diverse stakeholders in migrant integration, to which Helsinki's answer was Start-up Refugees and The Shortcut. These two private, volunteer run enterprises are dedicated to getting migrants into work, or helping them become employment-providers through entrepreneurial activity.
After the conclusion of the study visit, Nicosia is getting things in motion to understand and recognise the qualifications of its migrants, or to retrain them where necessary. The development of the action plan is already under way, and next year will see Helsinki making the trip out to Cyprus for a mentoring visit, to get an update on the action plan, and provide further tailored advice.
For more information on the CITIES GROW project visit the CITIES GROW page.
Contact: Silvia Ganzerla